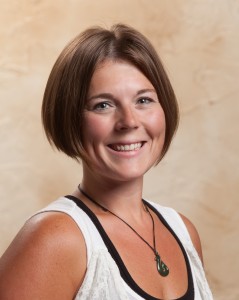 The Vets Ministry Roundtable features. Cortney Amundson presenting "Nature as a Partner in Healing," 12:30 to 2 pm, Tuesday, March 10, 2315 Chicago Ave. S. Minneapolis. Anyone interested in ministry with veterans and their families is invited to attend. Please pre-register at Buddy@ListenToVets.org or (612) 871-2967.
Please note new time of 12:30-2 pm.
Cortney is an Air Force veteran with an MA in ecopsychology.
She owns Mindful Restoration LLC, where she guides clients to develop a sense of reciprocity with nature using a variety of alternative healing modalities, sometimes in collaboration with the Wounded Warrior Project. She believes that a deep sense of connection and reciprocity between self and others (including non-human others) is an essential part of healing and growth. She is a 2014 recipient of the Veteran Voice Award for continuing to contribute to her community after her military service.
She also works full time as the Change Step™ Supervisor at the Domestic Abuse Project in Minneapolis, MN. At DAP, Cortney provides group and individual therapy for men who use abusive behaviors, all of whom have served in the military.
The Vets Ministry Roundtables are presented every other month by the Coming Home Collaborative (CHC) and Our Saviour's Lutheran Church. Follow the CHC on Facebook.com/Coming.Home.Collaborative